The Brite Spot has a wide variety of artistic lamps. These lamps range from one of a kind handmade lamps to statue like lamps. In fact, since The Brite Spot has such a large selection of these lamps, they all can't be displayed. So if you're looking for something in particular that you do not find here...please call or Email
us!

Click on the arrows to change selection of lamps. Item #'s are below each lamp. Call for pricing and/or to purchase lamps.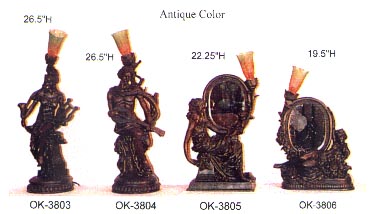 Checks, MasterCard and Visa accepted!!
The Brite Spot
1414 North Third Street
Harrisburg, PA 17102
Ph# (717) 238-3744
Fax (717) 230-9037
britespot@juno.com